Meet The Director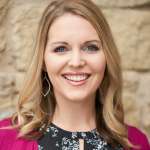 Sarah Arnold, LPC-S
Sarah Arnold, LPC-S is a Licensed Professional Counselor and Supervisor, specializing in teens and adults. She works with clients of all ages who are struggling with a variety of issues including, but not limited to, family issues, stress, relational challenges, difficult life transitions, self-harm, and mood/anxiety disorders. Sarah also helps individuals who are looking for a holistic approach to managing depression and anxiety, in order to avoid medication.
Meet The Team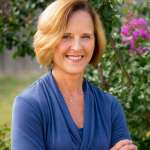 Sally Mayo, LPC-Intern
During my career in Austin's semiconductor and software industries, my most satisfying work was managing people – learning about each individual's values and talents, setting objectives and coaching for greater performance.   As a therapist, I collaborate with clients in a nurturing, judgment-free environment to help them create the life they imagine for themselves and their loved ones.  I am dedicated to helping you create a path to expressing all the parts of your self, your strengths and your values.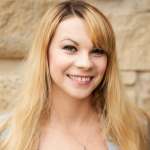 Mirela Bitkowski, LPC-Intern
My areas of specialties focuses on helping adults, families, children and adolescents, who are faced with a variety of issues including anxiety, depression, self-esteem, family conflict, stress, relationship struggles, life transitions, loss and more. My therapeutic style is positive, empathetic, and non-judgmental. I focus on building a strong alliance in our work that is reflective of your unique needs and goals. Another area of expertise for me is in the realm of multiculturalism and I enjoy working closely with internationals from all over the world with diverse backgrounds.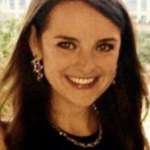 Alexandra Waugh, LPC-Intern
I enjoy working with individuals of various ages and backgrounds, and specialize in counseling adolescents and adults. My clinical interests include working with people on issues such as depression, mood/anxiety disorders, relationship difficulties, life transitions, family issues, loss and more. My goal is to provide a warm, safe space for clients to feel comfortable identifying, exploring, and replacing the problematic thoughts and behaviors that have kept them from living their most valued life. I believe that therapy is a collaborative process that helps facilitate change and growth, resulting in a healthier and happier life.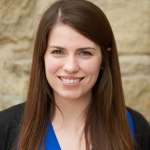 Sarah Triola, LPC-Intern
I specialize in working with adults, adolescents and couples facing a variety of issues including anxiety, depression, life transitions, premarital counseling, relationships issues, child-parent issues, grief and loss, and foster and adoption.  I believe the therapeutic relationship is extremely important and my desire is to create a safe, non-judgmental environment for you to be yourself and share your story.  I hope to come alongside you and encourage you to implement change in your life to move toward more life-fulfillment.  I also offer Christian counseling if that is something that you desire to incorporate into therapy.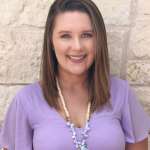 Taylor Ford, LPC-Intern
I specialize in working with teens, young adults and their families who struggle with anxiety, behavioral & emotional problems, bipolar disorder, depression, faith & spirituality, family & relationship conflict, life transitions, post-traumatic stress disorder, self-esteem, self-harm, sexual abuse and trauma. I have also worked in the foster care system and in residential treatment centers. I am passionate about mental health and I believe therapy can be extremely beneficial for anyone who is open to change and willing to work toward his or her personal goals. I approach counseling in a down-to-earth, compassionate and non-judgmental way. My goal as a counselor is to support you so that together we can identify and use your own strengths to create positive and healthy changes in your life.
OUR PHILOSOPHY
I believe that we are products of our environment and our experiences. Your family of origin and life experiences have shaped how you view the world and your role in it. We are continually learning about ourselves and it is my goal to help you navigate that process. My approach to therapy is relational and holistic. I help clients explore their whole self – physical, mental, spiritual, and emotional. I believe that self-care and nutrition play a large role in our overall well being and I work with clients to establish healthy habits for preventative care.
Sarah Arnold, LPC-S
Founder of Restored Family Counseling